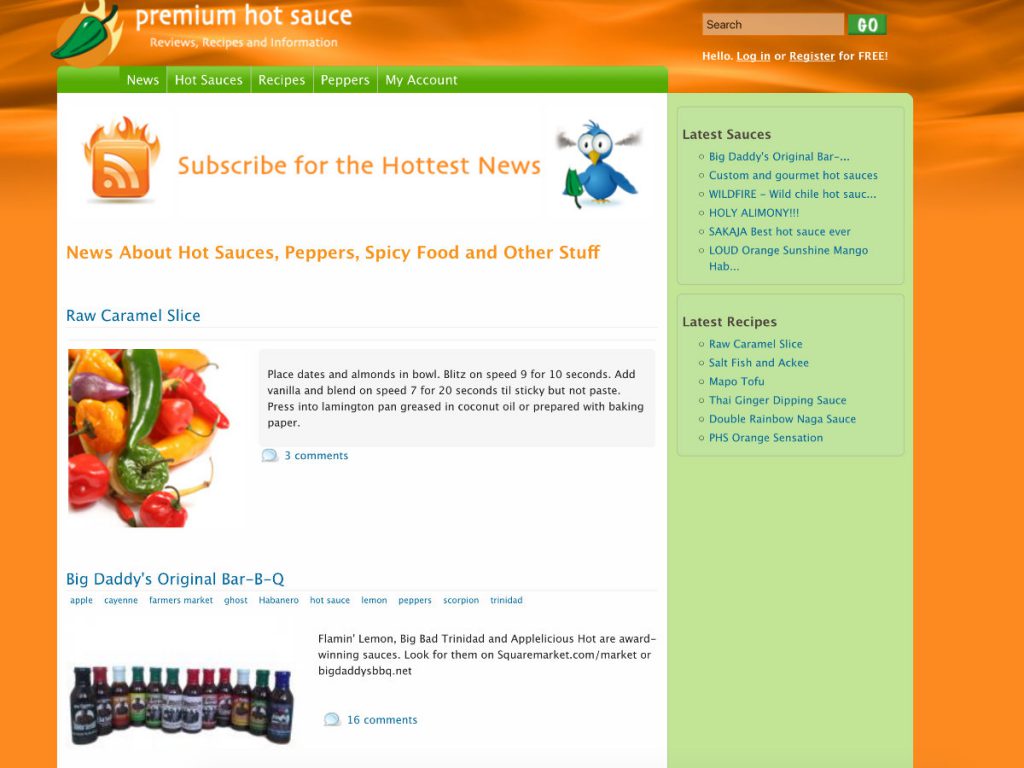 Premiumhotsauce.com is a community site for hot sauce lovers to discuss and share about all things peppers. The primary purpose of the site is to provide a platform for users to share their favorite hot sauce brands and recipes.
The site incorporates many technologies to facilitate blogging, community news forums, ranking and scoring, and more.
The site was built using Drupal CMS and a rather complex array of modules and customized theme.